3 Simple but, Powerful Quotes from Russell Brunson
Who is Russell Brunson?
Russell has build an empire and following of millions of entrepreneurs. He has sold hundreds of thousands of copies of his books (Dotcom Secrets, Experts Secrets, and Traffic Secrets). He is the king of sales funnels. He is also the co-founder of Click Funnels that helps thousands of entrepreneurs create funnel websites with a couple simple clicks.
First Quote by Russell
"Set your goals high and work like crazy. Do whatever it takes". Most of the time we think everything comes easy but, that's not the case. You all have to put in work. Work smarter not harder. Always have a goal in mind and go get it!
Second Quote by Russell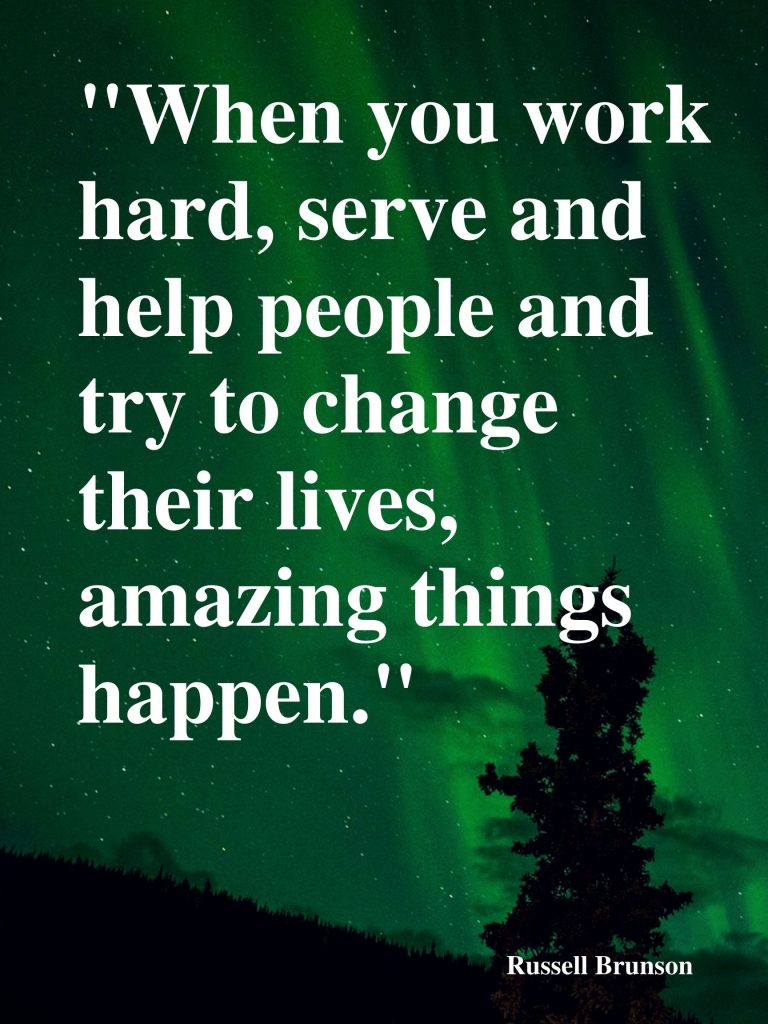 "When you work hard, serve and help people and try to change their lives, amazing things happen." You can have everything you want in this world… if you help enough other people get what they want. Most of the time we put ourselves first before our customers. We are in the business of helping others. Always think about how you can server your dream customer even more and give them more value. Yes, even if it's free.
Third Quote By Russell
Conclusion
With that being said let's go set some goals, server our audience, and start producing! Thanks Russell Bruson for the amazing advice.
Go follow Russell Bruson on Instagram https://www.instagram.com/russellbrunson/?hl=en